If I had a blog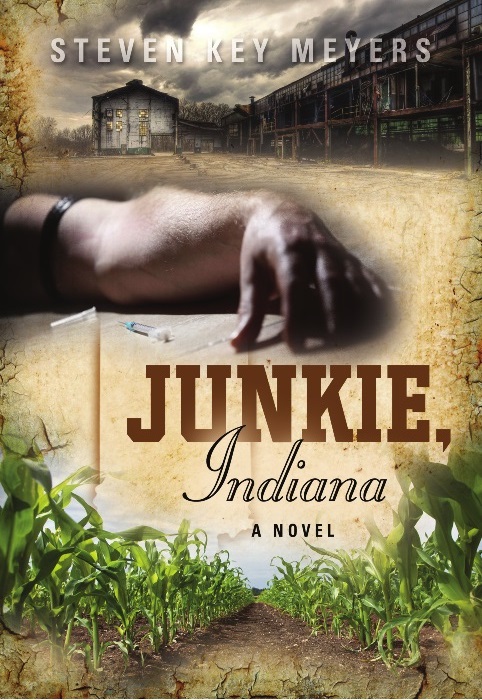 Junkie, Indiana
When Cordelia falls for Jordan, the older teenager who lives across the way in Shady Acres Trailer Park, she has no notion of the price that love can extract. But Jordan's a junkie—like his cousin Adam, their mothers, aunt and a dismaying proportion of the people in Chuterville, Indiana; liberated from the city, heroin now powders the Corn Belt. The daily imperative is to get high, no matter what—no easy task in a rusting old industrial town where the surest way to make money is to dismantle the abandoned factories and take the pieces to the scrap yard. Meanwhile, Adam's business model of dealing drugs on a modest scale so that he and his cousin can stay high collapses as their tolerance increases.
Cordelia learns something that threatens the cousins' freedom, and they try to shut her up—turn her world upside down and throw her into hell, forcing her to take the only decisive action she can.
A third cousin, Paul, narrates this acutely observed and very bleak tale, torn from the chronicles of the Midwest's opioid epidemic.
Cover by Todd Engel
ISBN Paper: 978-1-63491-406-2 Author's Note Excerpt
"A trilogy of dense, exciting novellas about American love and greed!"—Kirkus Reviews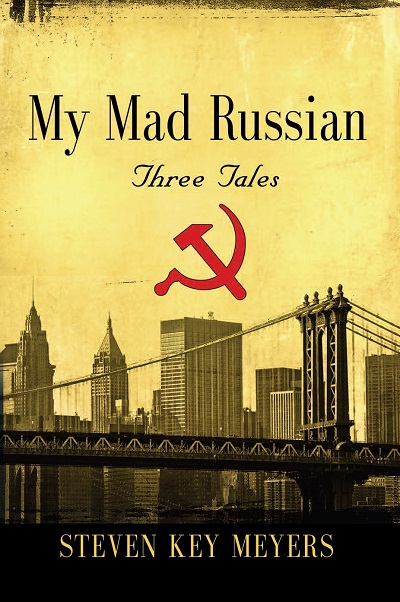 My Mad Russian
Three Tales
In the title tale, Piotyr Alexandreyevitch Primov brings his invention—the eerie Primover, the first electronic musical instrument—to 1933 New York. There he finds patrons in a society couple, Mr. and Mrs. Max Berlin. Berlin, a banker, proposes a business partnership to exploit the science behind the Primover, while his wife forms a more intimate partnership with the inventor. The husband hires detectives, but finds himself stymied when Stalin intervenes. Atmospheric and engrossing, My Mad Russian takes its inspiration from the real-life legend of Léon Theremin and his wealthy patrons, Walter and Lucie Rosen—a story the author encountered (and here embellishes) as a teenage underbutler at the Rosens' Westchester County estate, Caramoor.
Big Luck moves the scene to the early 2000s and Silver Lake, in Los Angeles, where an out-of-work actor, after winning the lottery, enlists his Mexican immigrant friend to help evade taxes on his prize; what happens next prompts the friend to re-examine his application for U.S. citizenship. Sidestep is a story of the heartland, where in 1984 the heir to generations of industrialists, after having to close the old factory, manages to recoup his fortunes through agriculture. The narrator, Cindy, wavers among three loves as she recounts a new challenge from drug dealers.
Cover by Todd Engel
ISBN Paper: 978-1-63490-240-3 Ebook: 978-1-48355-0329 Excerpt Author's Note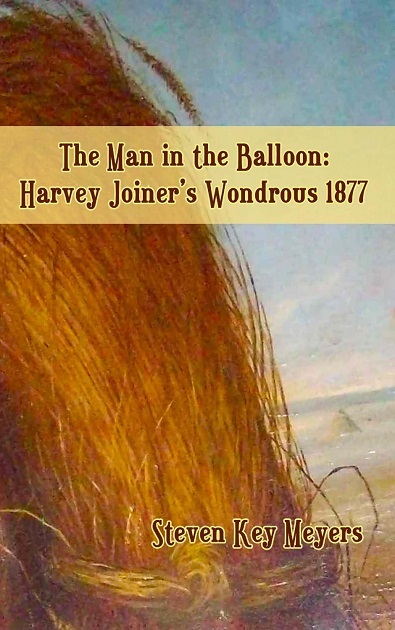 | | |
| --- | --- |
| | |
| Harvey Joiner (1852-1932) | |
The Man in the Balloon:
Harvey Joiner's Wondrous 1877
This lively biographical study, impeccably researched and copiously illustrated, is the first ever published on Harvey Joiner, once a well-known American painter.
It brings Joiner to life as a 25-year-old prankster in Jeffersonville, Indiana, a rip-roaring river town where he finds himself at the crossroads of his career. The witty wood-engraved advertising images that have occupied him since he was a teenager have ceased to sell, and he is beginning to paint the pictures he will become known for, especially the landscapes that, evoking the region's beech groves, filter the light falling from their green-leafed canopies through personal responses and meanings. Moreover, he promotes himself nonstop, placing items about his pictures in local newspapers and hobnobbing with the gentry and painting their portraits.
But Joiner will stave off adulthood a little longer with a series of pranks, launching hot air balloons of increasing size, until his biggest--seen to be carrying a man in its basket--soars across the Ohio River and the rooftops of Louisville, Kentucky.
Before his wondrous year is out, Joiner's teetotal pledge attracts patrons who give him the commission of a lifetime, and he paints his masterpiece, Ruth Gleaning in the Fields of Boaz, for the Utica (Indiana) Christian Church. Analyzing the complex Bible story of how Ruth achieves security, he places the young widow in harvest fields at day's end, a moment of respite and possibility he makes personal by recalling his own widowed mother's dilemma and depicting the very fields of his boyhood.
In The Man in the Balloon: Harvey Joiner's Wondrous 1877, an American painter steps out of the shadows of neglect.
Excerpt (publisher's website)
ISBN (paper only) 978-1-62249-101-8
Photo from p.119 Notable Men of Kentucky at the Beginning of the 20th Century (1901-1902), by Benjamin La Bree (Louisville: George G. Fetter, 1902)
"Two sharp novellas that vividly complement each other!" —Kirkus Reviews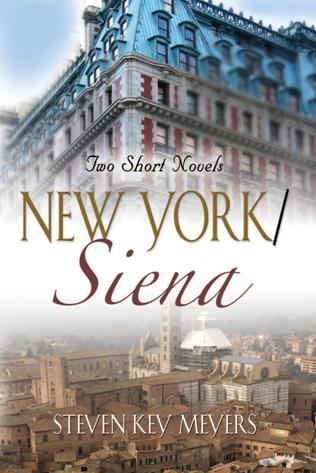 New York / Siena
two short novels
The sharply rendered, weirdly palindromic novels of New York / Siena rush with wit and verve to opposite endings. In The Man Who Owned New York, guileless fledgling cleric "Dick Rover" Stackpole is newly installed in 1907 Manhattan's richest Episcopal parish when his safely bishop-bound future is threatened: A Kansas farmer claims title to the huge chunk of Manhattan property that has enriched the parish since the American Revolution. The farmer's proofs (and his daughter Delia) look irresistible, and Stackpole intervenes, committing a gaudy crime to secure the farmer's patrimony. Springtime in Siena follows an obscure young academic, hungry for fame and wealth, as he leads a semester-abroad student group to Tuscany in 1974. Knowing his charges are less interested in Italy's art than in sex, Gary sleeps with his students of both sexes until, coldly modifying his own voracious behavior, he winds up, still hungry, with everything he's dreamed of.
Cover by Todd Engel
ISBN Paper: 978-1-62141-859-7 Ebook: 9781301404612 Excerpt Decider
Rex Black builds his comedy club into a global entertainment brand!
Good People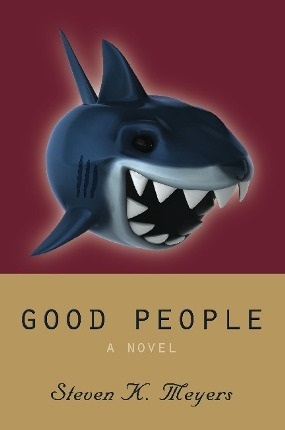 In the mid-1980s, Rolling Stone proclaims comedy "the rock and roll of the Eighties," inspiring Rex Black, owner of the Upper East Side dive that's New York's hottest comedy club, to sell stock and brand the zeitgeist for his own!
Rex scouts new clients, builds new clubs, recruits Wall Street titan Siggy Brewster to handle an IPO, appeases his Mafioso landlord (without paying the rent), pitches private placements in Tuxedo Park and plays chicken with Madonna in a Central Park running lane. His wife Perri helps Rex chase his dreams, as do Ashley, his blue-blooded club booker; his assistant, Michael, and Michael's partner, bar manager Conor; and irrepressible Joey (A&R, for the empire's music side). Circling them, her fin hardly breaking the waves, sniffing for the blood she senses will soon dye the water—desperate for her break—is comedian Rosetta Stone.
Fast and funny, incisive and heartfelt, Good People plumbs the American appetite to sum up an era of greed and surreal ambition.
Cover by Todd Engel
ISBN Paper: 978-1609106317
Ebook: 9781301618323 Excerpt Decider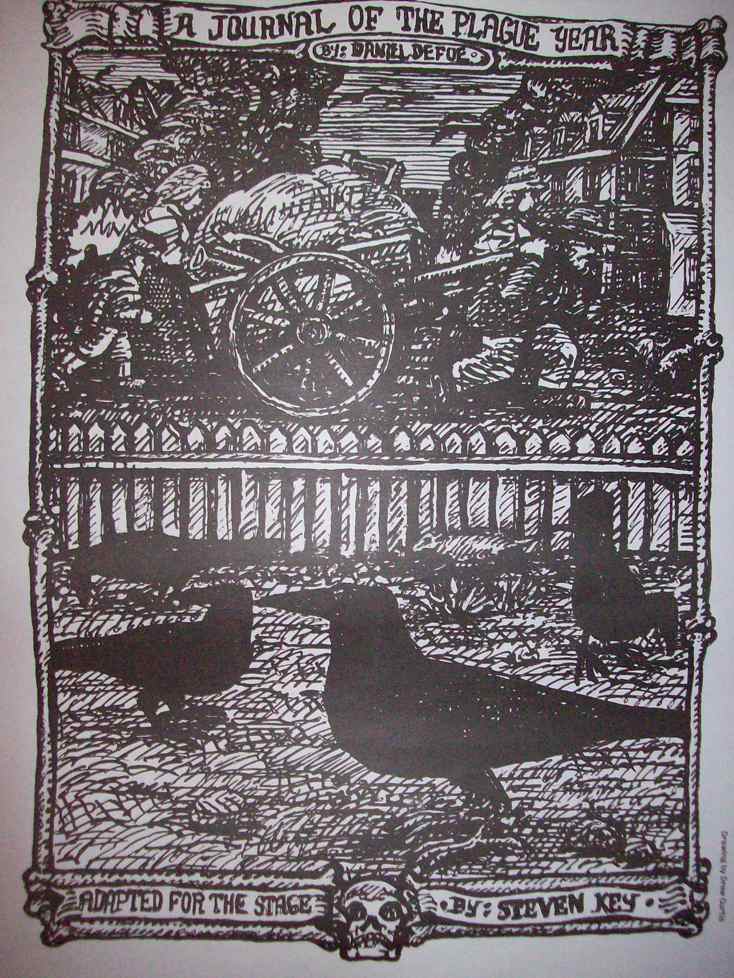 Waiting for Zika?
Beguile the time by reading my play about human beings and epidemics, A Journal of the Plague Year, which adapts both of Daniel Defoe's plague books, his classic of the same name and his rare and little-known Due Preparations for the Plague.