"The first published examination of the works of Harvey Joiner!" —Indiana Magazine of History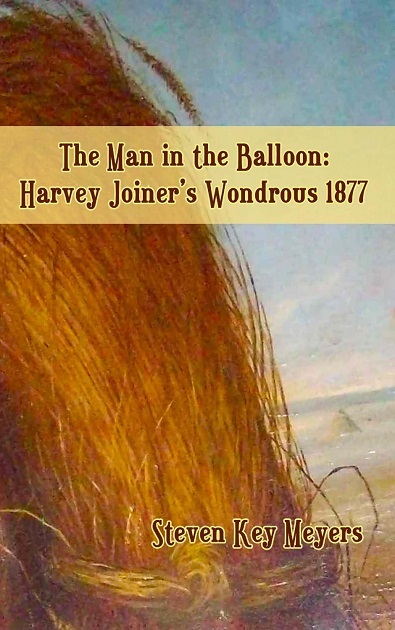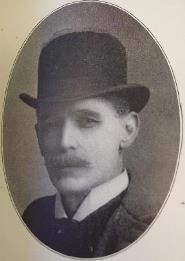 Harvey Joiner (1852-1932)
The Man in the Balloon:
Harvey Joiner's Wondrous 1877
This lively biographical study, impeccably researched and copiously illustrated, is the first published on Harvey Joiner, once a famous American painter.
It brings Joiner to life as a 25-year-old prankster in the rip-roaring river town of Jeffersonville, Indiana. The witty wood-engraved advertising images he's produced since he was a teenager ceasing to sell, he begins to paint the pictures he'll become known for—landscapes filtering through personal responses and meanings the light falling from the forest canopy—while promoting himself nonstop.
But Joiner will stave off adulthood a little longer with a series of pranks, launching hot-air balloons of increasing size, until his masterwork—seen to be carrying a man in its basket—soars across the Ohio River and over the rooftops of Louisville, Kentucky.
Before his wondrous year is out, Joiner wins the commission of a lifetime and paints his enormous masterpiece, Ruth Gleaning in the Fields of Boaz, for the Christian Church in Utica, Indiana. Analyzing the Bible story of how Ruth achieves security, he places the young widow in harvest fields at day's end, a moment of respite he makes personal by recalling his own widowed mother's dilemma and depicting the fields of his boyhood.
In The Man in the Balloon: Harvey Joiner's Wondrous 1877, an American painter steps out of the shadows of neglect.
Excerpt (.pdf, 4.35 MB) Author's Note
Biblio Publishing ISBN 978-1-62249-101-8 125 pp. (paper 2013) Photograph from Notable Men of Kentucky at the Beginning of the 20th Century (1901-1902), by Benjamin La Bree (Louisville: George G. Fetter, 1902, p.119)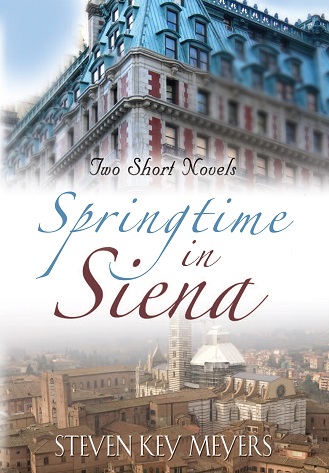 Springtime in Siena
Two Short Novels
Springtime in Siena offers a pair of faux memoirs—period takes on American ways of growing up that rush with verve and wit to opposite endings.
The title piece, Springtime in Siena, follows a hungry young academic leading a semester-abroad group to Tuscany in 1974. Gary sleeps with students of both sexes while mulling the coming post-Watergate, post–Viet Nam era. Coldly modifying his voracious appetite, he winds up with everything he's dreamed of—but still hungry. In The Man Who Owned New York, Albert's a new curate in Manhattan's richest Episcopal parish in 1907 when a Kansas farmer comes to town claiming title to the church's property. The farmer's proofs looking as irresistible as his daughter, Albert weighs what he really wants out of life—and commits a gaudy crime.
The Smash-and-Grab Press 196 pp. $12.
(paper, revised edition 2020, ISBN 978-1-7330465-4-1; ebook, ISBN 978-1-7330465-6-5) Cover by Todd Engel
"A crackling good read!" —Toronto Post City Magazines
Good People
A Novel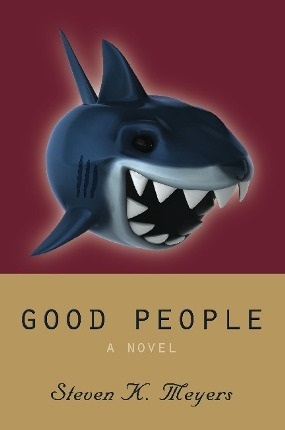 When Rolling Stone proclaims comedy "the rock and roll of the Eighties," Rex Black decides to take his Upper East Side comedy club public!
Rex recruits Wall Street titan Siggy Brewster to handle the IPO, scouts new clients, builds new clubs, appeases his Mafioso landlord and plays chicken with Madonna in a Central Park running lane. His wife Perri helps Rex chase his dreams, as do Ashley, his blue-blooded club booker; irrepressible Joey (A&R, for the empire's music side); Rex's assistant Michael and Michael's partner, bar manager Conor. Circling them, her fin hardly breaking the waves, sniffing for the blood she senses will soon dye the water—and desperate for her break—is comedian Rosetta Stone.
Fast, funny and heartfelt—and a heart-breaking prophecy of the Trump era—Good People plumbs the American appetite in summing up an era of surreal greed.
(revised edition paper 2021 ISBN 978-1-7330465-8-9 222 pp.; ebook 978-1-7368333-0-8 Cover by Todd Engel